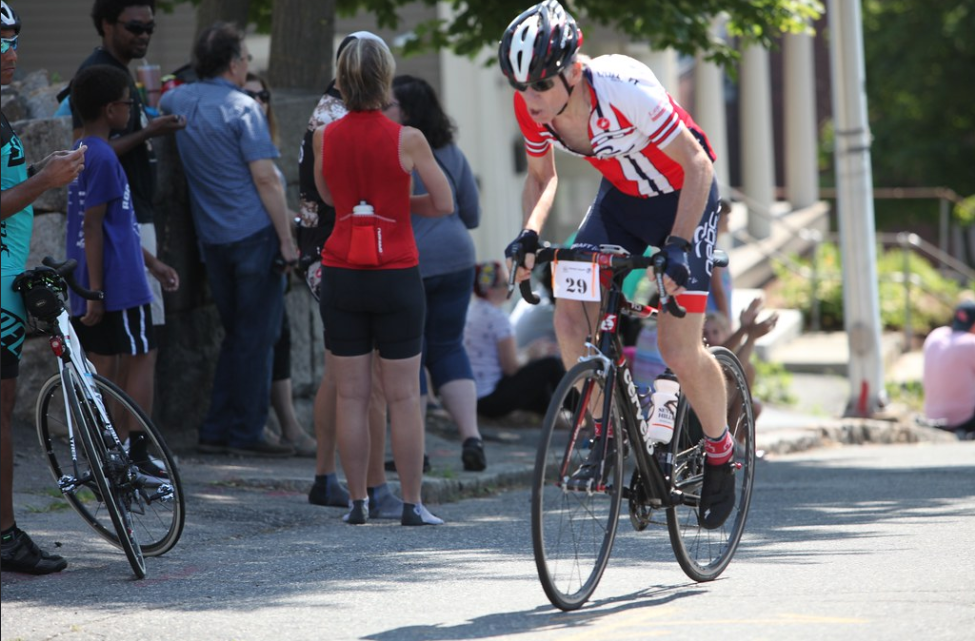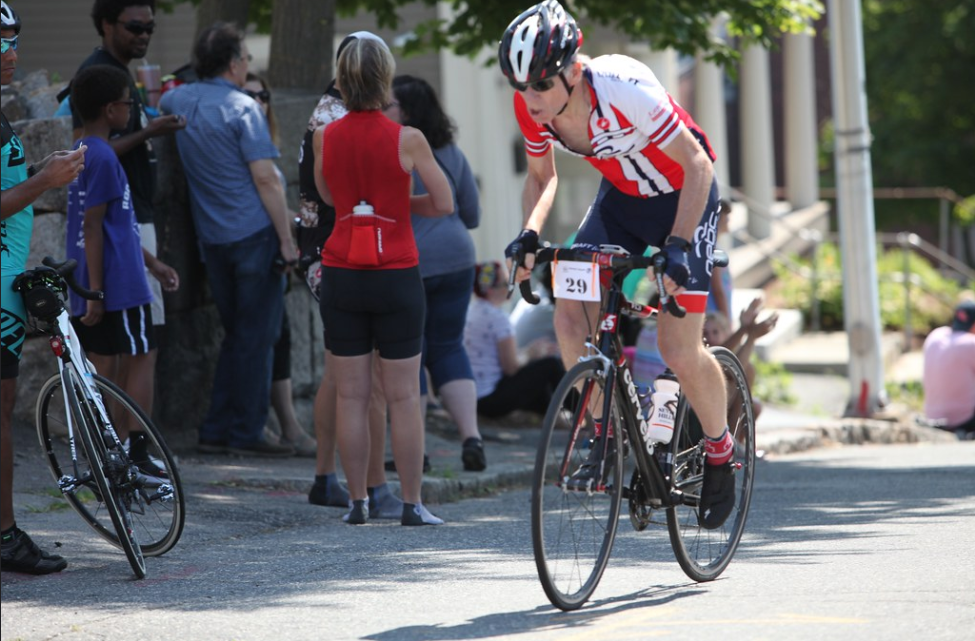 Perfect day for this 500' hillclimb in Worcester, with 90' of elevation gain.  It's the shortest race you'll do (on the road), and one of the most fun.
Graham Rae and I were the only NEBCers there, and we both got podium finishes in the Men's 60~69 age group:  Graham got 3rd by cranking out a 0:36.75 and I got 2nd with a 0:32.60  (revenge for this past season's Roller Races, I guess!).
For comparison, the 1st place 60~69  was 0:25.71, and the fasted time of the day was 0:22.20.