CBTT 2022 starts May 11th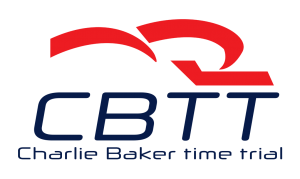 Come test yourself in the "Race of Truth"! Riders start 30 seconds apart and race alone against the clock. Test your fitness and measure your training progress. Brag to your friends or just have fun finding out how fast you can ride. Open to riders of all levels. Whether you hold the National Hour Record or are just getting into competitive cycling, you'll find the riders and staff welcoming, the training excellent, and the camaraderie fun.
When:
Wednesdays, May 9th through August 30th, 2023
Registration via bikereg onlyhttps://www.bikereg.com/charlie-baker-time-trial-2022 . Riders meeting at 5:50 pm, and first rider start at 6:15 pm
Reminder that even if you have a fast pass you to sign up on BikeReg so we get your waiver.  Don't want to have anyone show up and not be able to ride.
CBTT Cost/Fee:
Members: $8, Non-members $16
Or purchase season's pass... Members: $60, Non-members: $120
Directions(link below):
http://nebc.us/rides/cbtt/directions-parking/
Course (link below):
http://nebc.us/rides/cbtt/course/
Questions? Please contact John Laupheimer, CBTT Promoter at